Broccoli with Cheezy Sauce
I had a tupperware of the V'con cheezy sauce left over from the Florentine, and when a coworker mentioned the comfort food dinner he'd made including some cheddar broccoli, I knew what I had to do.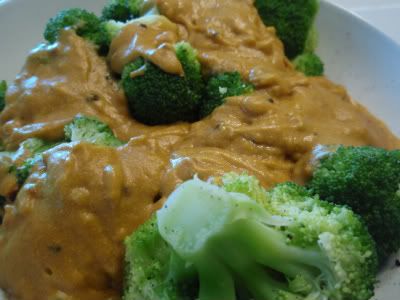 YUM. I only wish I'd done a better job of draining the broccoli after steaming, because the green juice mixed into the cheezy sauce wasn't the best. Still good though...
Selah.