Apple-Brie Sandwiches with Onion Chutney
This was another
Vegetarian Planet
recipe, delicious, yet simple.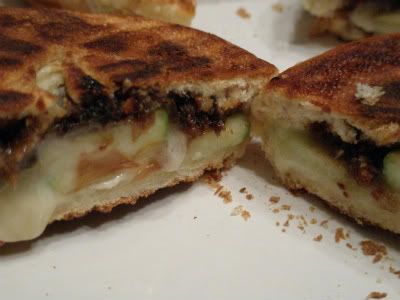 We were out of bread, so I used some remaining burger rolls, which worked out great when pressed under a cast iron skillet. (Great for making mufelleta's as well) The crispness of the granny smith apple coupled with the sweetness of the homemade onion chutney and brie was perfect…why didn't I think of this?
The book is probably worth tracking down for these alone…the whole affair took barely 15 minutes, and it was the best sandwich I've ever had.
Selah.