Mac N' Cheese Fritatta
I figured I'd share this with you...I took a large serving of the leftover mac n'cheese, broke it up in a bowl, and added 5 eggs. (I know, that's a LOT of eggs).
I mixed everything together and poured it into a well-greased skillet. It took 5 minutes on the stove to cook the bottom, and another 15 minutes in a 375 degree oven.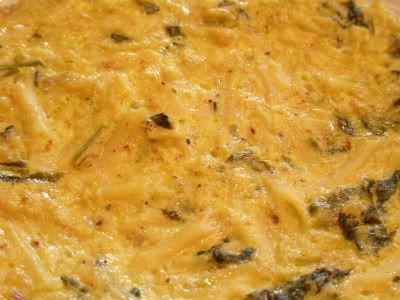 Perfection.
Selah.