Buttercup Baked not Ziti

I'm done with my pumpkin experiments for the season, but I still wanted to make the "pumpkin baked ziti" recipe from V'con, since I'd been eying it long before pumpkin season even began. The recipe actually calls for canned pumpkin, which would make my life much easier, but I'm not quite ready to throw in the towel and use canned squash....yet. (right after completing this dish last night I discovered canned pumpkin is on sale at Shaws this week...go figure) I went with a buttercup squash instead...which contrary to outside appearances, tastes a lot like pumpkin, so there.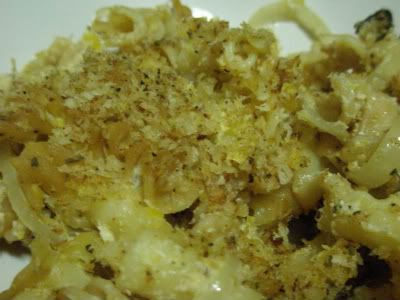 You can't judge this one by its cover, it looks pretty unexciting, but it was actually delicious. The dish is very sweet on the whole, for which we can probably thank the squash, nutmeg and brown sugar. Due to the the fact that I
may
have double the cayenne called for in the original recipe, it had a nice kick to it. This was also my first time making cashew ricotta, and I must say I'm quite pleased...doubling the recipe in the future wouldn't hurt though...
Selah.