Carrot Bisque and Cornmeal Blueberry Sunshine Muffins
This was another VwaV night, and as has been my experience with the cookbook, a total success.
I'd never made a carrot soup before, but decided it was high time to give it a try, and I'm happy that I did. This actually reminded me a lot of baby food, which is totally not a bad thing...I've been known to enjoy some fruity varieties of baby food past my baby years...shhh don't tell!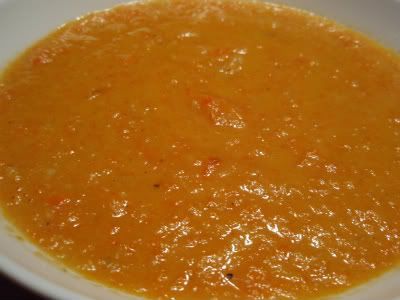 I do think I'd make this a complete puree in the future...it would be absolutely to die for in a smooth and creamy form. It was great with some texture, but I think a real puree would class things up a little bit. It would also make it thermos ready, and who doesn't want classy carrot bisque in a thermos? The flavor also reminded me of something I've had before, but I still can't put my finger on exactly what that is.
The muffins were TO DIE FOR. These retain a pretty serious crunch from the cornmeal, which might be a turn-off to some people, but was probably my favorite part. I didn't have soy yogurt in the fridge, but I upped the soy milk a bit and it seemed to work fine. These weren't dry at all.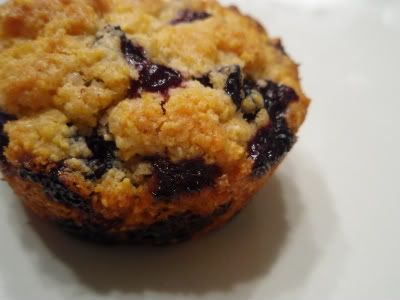 As Isa says in the book, I'm sure they'd be great with a bit of margarine, but they're just fine plain as far as I'm concerned. I wouldn't want to weigh them down with anything additional.
Selah.