AppleSauce Oat-Bran Muffins
Yet another muffin of the week...this one being the Apple Sauce Oat Bran muffins from V'con.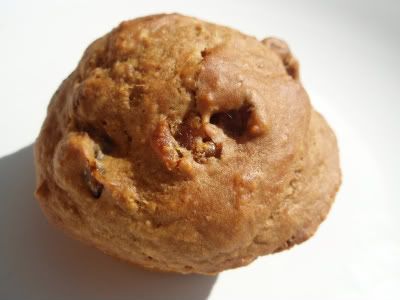 I used Organic Apple-Raspberry sauce instead of plain old Apple, and for the suggested dried fruit, I decided to venture a bit out of the box and chop up some dates. GREAT IDEA. The dates were sweet and delicious, and retained all their moisture during the baking process. I probably could've even limited the brown sugar a bit since the dates are so sweet naturally. Next time...
These would be great with a little margarine, although I had no problem polishing off a couple plain as soon as they came out of the oven...
Selah.