Jelly Cupcakes
These were the first cupcakes I've ever made...seriously, so I was pretty concerned about how they'd come out. I should never have feared.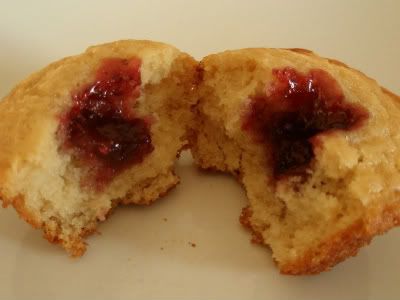 I got the Jelly Cupcake recipe from V'con, and chose that one for a couple reasons...1. It looked quick and easy, 2. It reminds me of Chanukah time Jelly donuts, and with all the Christmas hype already, I needed some holiday cheer of my own. Go figure...I choose thanksgiving week when I'll be getting plenty of calories to try out baked goods...I'm horrible.
I thought the jelly in these (I used lyngonberry) would actually sink completely into the batter and create a fruity surprise in the cupcake...but no such luck. As you can see, it sunk in a bit, but remained very evident at the top of the cupcake.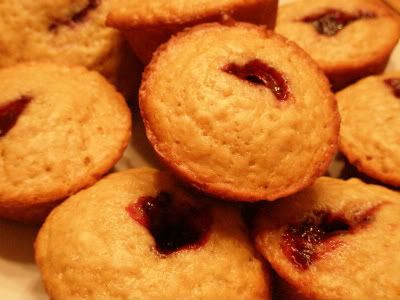 Selah.